JUUL CEO Steps Down, Former FDA Commissioner Speaks.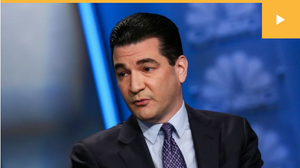 "Kevin Burns has stepped down as chief executive of embattled e-cigarette maker Juul, amid intensifying scrutiny of the brand's marketing practices and a public health crisis that has seen nine deaths related to vaping products and 530 confirmed cases of vaping-related lung disease" cites CNBC News today.
Amid news of merger talks with Phillip Morris & Altria fizzling out, could this be the change that the vaping industry foreground needs to get over this "youth epidemic"? 
In this CNBC video, former FDA Commissioner Dr. Scott Gottlieb weighs in on the current market in the United States, the structure change at JUUL, and the possibility to see vape products marketed as over-the-counter quitting smoking aids in the future.
Let us know what you think in the comment section below!
Former FDA Commissioner: Juul created this teen vaping epidemic - CNBC News
Leave a comment
---
Also in News

Federal Vaping Product Excise Tax:
The Canadian federal government is introducing an excise tax that will require every e-liquid bottle or pre-filled pod sold within Canada to be excise-duty stamped (similar to the excise stickers found on tobacco and cannabis products).
Manufacturers will have to start duty-stamping products as of October 1st, 2022.
 Find out how In2Vapes will be helping our customers through this time!
IN2VAPES' Release on COVID-19
We remain open to serve you!