How Its Made: Illegal THC Vape Pens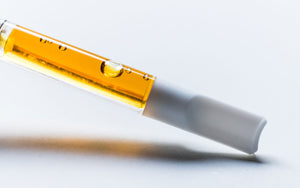 October represents the first anniversary of Marijuana legalization in Canada. As in any market, an illegal black market aspects remains regardless of a progressive move forward. 
As illicit THC cartridges flood the current media, their problems have created havoc amongst their users, and the legal vape industry as a whole. Leafy follows the process of the THC Cartridge market, and the thousands of links in this new black market supply chain.
As media tides have started to change in reference to the legal vaping industry, we want our In2Vapes customers to remember, these products are not what you are purchasing from us, nor would we ever change this stance. We've helped you, our valued patrons, for the last 5 years on your smoking journey. We want to ensure you are fully informed of what you are using, what you should stay away from, and make sure that you are choosing the best alternative possible.
Follow the Leafy article << HERE >>
Leave a comment
---
Also in News

Federal Vaping Product Excise Tax:
The Canadian federal government is introducing an excise tax that will require every e-liquid bottle or pre-filled pod sold within Canada to be excise-duty stamped (similar to the excise stickers found on tobacco and cannabis products).
Manufacturers will have to start duty-stamping products as of October 1st, 2022.
 Find out how In2Vapes will be helping our customers through this time!
IN2VAPES' Release on COVID-19
We remain open to serve you!