E-Cigarette Panic Is Ruining The Single Biggest Public Health Opportunity In Years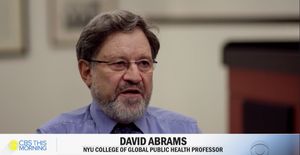 To In2Vapes' valued customers:
We will be continuing to push more and more advocacy and information to you, our amazing patrons, over the next few days.
Please take this time to watch this small clip from today's CBS Interview with NYU College of Global Public Health Professor David Abrams.
Please stay up to date on our website blog and social media as we bring you the most relevant information and news possible.
Leave a comment
---
Also in News

Federal Vaping Product Excise Tax:
The Canadian federal government is introducing an excise tax that will require every e-liquid bottle or pre-filled pod sold within Canada to be excise-duty stamped (similar to the excise stickers found on tobacco and cannabis products).
Manufacturers will have to start duty-stamping products as of October 1st, 2022.
 Find out how In2Vapes will be helping our customers through this time!
IN2VAPES' Release on COVID-19
We remain open to serve you!