E-Cigarette Bans Are A "Tremendous Over-Reaction"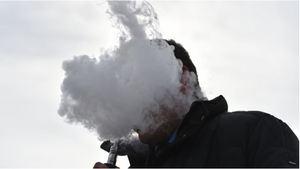 Dr. Michael Siegel, a Boston University community health sciences professor who runs the blog Tobacco Analysis, told As It Happens host Carol Off that THC oil-based vaping products are likely to blame for the rash of illnesses.
Here is part of their conversation, you be the judge.
https://www.cbc.ca/radio/asithappens/e-cigarette-bans-are-a-tremendous-overreaction-to-vaping-related-illnesses-says-doctor-1.5288424
An excerpt from the CBC article:
What are the consequences if people who are smoking e-cigarettes now decide that they're not going to do that anymore and they're going to heed this warning and figure they shouldn't be vaping tobacco? Does that mean that they stop smoking?
No. I mean, unfortunately, smoking and nicotine are very, very highly addictive.
We know that the overwhelming majority of smokers or ex-smokers who are now vaping, if they stop vaping, they're most likely going to go back to cigarette smoking. And that's the last thing that we should be doing in public health.
Leave a comment
---
Also in News

Federal Vaping Product Excise Tax:
The Canadian federal government is introducing an excise tax that will require every e-liquid bottle or pre-filled pod sold within Canada to be excise-duty stamped (similar to the excise stickers found on tobacco and cannabis products).
Manufacturers will have to start duty-stamping products as of October 1st, 2022.
 Find out how In2Vapes will be helping our customers through this time!
IN2VAPES' Release on COVID-19
We remain open to serve you!